WELCOME TO THE IMPACT ACADEMY
An educational initiative designed by and for multidisciplinary specialist healthcare professionals. Developed to provide up-to-date robust scientific evidence to optimize disease management, for improved patient outcomes.
The education programs that comprise this initiative are endorsed by an expert steering committee of clinicians who practice in specialties across the disease spectrum. Explore to see the programs available.
Custom Presentation Builder
Create your own presentations with hundreds of slides to build your own story.
Our Therapy Areas
This educational initiative provides regular comprehensive content releases covering a variety of therapeutic areas including oncology; cardiovascular, renal, and metabolic diseases; respiratory and immunology; and rare diseases.
Please note that Therapy Areas shown will be dependent on content available from your country
Formats
Explore our selection of presentations and bite-sized, on-demand audio recordings and videos so that you always have expert insights at your fingertips.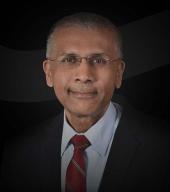 This provides a very versatile opportunity to keep up with science and research, regulatory and guideline updates and clinical care; the content is customisable, and provides the opportunity for both local and global impact, and all this can be updated in real time as advances occur.
Professor Javed Butler
Baylor Scott and White Research Institute, Dallas, TX, USA
Meet Our Experts
All content has been in collaboration and endorsed by our multidisciplinary Steering Committee.