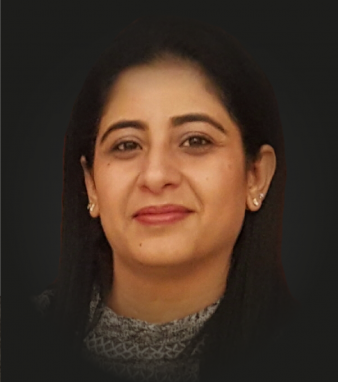 Dr Shalini Jaggi
MBBS, FRCP, FACE
Lifecare Diabetes Centre, Delhi, India
Primary Care Physician
Shalini Jaggi is Director and Senior consultant diabetologist at Lifecare Diabetes Centre, New Delhi. She is also the joint Course Director (India) for the Mastercourse in Clinical Diabetes for Physicians, certified by the UK Royal College of General Practitioners and Diabetes UK. In addition, she is a faculty member and tutor at Cardiff University and the University of South Wales, UK. After graduating with an MBBS from Mumbai University, India, Dr Jaggi undertook extensive training in diabetes at Dr Mohan's Diabetes Specialities Centre, Chennai, India, and also has a postgraduate diploma in diabetes from Cardiff University and a postgraduate diploma in endocrinology from the University of South Wales. She has further upskilled at the Joslin Diabetes Center, Boston, MA, USA and Diabetes &Endocrinol Centre of West New York, The State Univ of New York, Buffalo, USA as an observer.
Dr Jaggi is a National Executive Council member of the Research Society for the Study of Diabetes (RSSDI) and Secretary of the RSSDI- Delhi Chapter. She is also a Fellow of the UK Royal Colleges of Physicians (London, Edinburgh, and Glasgow) and the American College of Endocrinology. She currently serves as an AACE Advisory Board Member on the Diabetes Committee and the Lipid & CV Health Committee and has also served as Advisory Board Member of the Women's Interprofessional Network American Diabetes Association(WIN ADA )2019-2021.
Dr Jaggi has recieved numerous awards and fellowships including the National Fellowship of the RSSDI in 2016 and Diabetes India in 2017 and was honored with the National Diabetes Awareness Initiative Award in 2017.She was conferred the DEAR Academy Digital Diabetes Award for Excellence in Diabetes Care 2020 and has been bestowed the IHW Council Silver Award for Digital Diabetes Management 2021 .She has contributed over 50 publications in reputed national and international scientific journals and more than 40 chapters in textbooks. She serves as executive editor for the online ERWE Journal as well as reviewer for various scientific journals.
Dr Jaggi's expertise covers all aspects of diabetes management, with Type 1 diabetes, Hyperglycemia in Pregnancy , obesity and severe insulin resistance being her areas of interest. She has special certified training in the use of insulin pumps, continuous subcutaneous insulin infusion, and continuous glucose monitoring and is a SCOPE certified expert in Obesity management.
Meet the Steering Committee